Back to overview
Order Management Coordinator
Elevate Operations: Seize the Role of Order Management Coordinator!
Pijnacker
| Fulltime
| Salaris: €3500-4100
Ready to orchestrate seamless operations and enhance your career in the industrial technology sector? Join our client's team as an Order Management Coordinator in Pijnacker, where you'll play a pivotal role in coordinating global projects and fostering collaborative excellence. Your application is just a click away!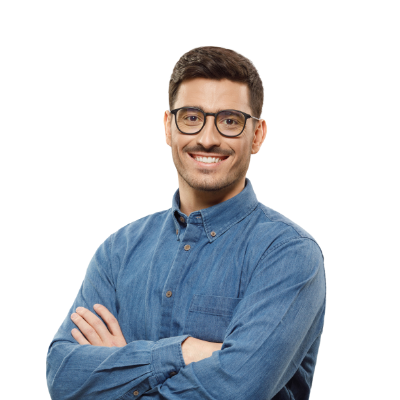 Are you passionate about ensuring smooth operations in a global industrial technology company? Our client, a renowned player in the Industrial Technology sector, is currently seeking an experienced Order Management Coordinator to join their team at the Pijnacker (NL) office. If you have a knack for managing orders, coordinating with various departments, and ensuring customer satisfaction, this role might be the perfect fit for you
OUR CLIENT
Our client, a leading Industrial Technology company, specializes in delivering reliable and mission-critical industrial process heating solutions on a global scale. With a strong commitment to values like Care, Commitment, and Collaboration, they are known for their exceptional solutions and business practices.
JOB PROFILE
As an Order Management Coordinator, you will play a pivotal role in ensuring the seamless processing of orders, from the moment they are handed over by Sales to the completion of invoicing. You'll be the linchpin that coordinates and monitors non-technical orders and projects, acting as the primary point of contact between customers and various internal departments including Sales, Purchasing, Production, Logistics, and Engineering.
Key Responsibilities:
Efficiently manage the entry of orders into their ERP system;
Coordinate timely and accurate commercial invoicing;
Foster effective communication across departments and with customers;
Oversee and follow up on customer inquiries and departmental tasks;
Facilitate Trade Logistics and Compliance, ensuring adherence to export regulations;
Participate in ad hoc projects as required.
QUALIFICATIONS for SUCCESS
Demonstrate strong interpersonal and teamwork skills;
Ability to excel under time constraints without losing sight of the bigger picture;
Skill in prioritizing tasks and taking ownership of projects and sales orders;
Proficiency in administrative tasks and experience with ERP systems (e.g., Microsoft Dynamics AX);
Proficient in both written and spoken English and preferably Dutch;
Accumulated 8+ years of experience in a similar capacity.
WHAT WE OFFER
Our client is committed to nurturing their employees' professional growth and aspirations;
They provide an attractive package including a competitive salary between € 3.500 – € 4.100 gross per month which is based on a combination of factors including your age, years of professional experience, and educational qualifications. Our client believes in recognizing and rewarding the unique skills and expertise that each individual brings to the team;
Other benefits such as an annual bonus potential of up to 9%. Further, you'll enjoy a commute reimbursement of 21ct/km, a comprehensive pension scheme, and a generous allowance of 31 vacation days per year to ensure a healthy work-life balance;
Although remote work is possible, an initial period of on-site presence is required to facilitate a smooth transition.
Application form
Enter your details below or apply with your LinkedIn URL.
View other vacancies
Not quite what you were looking for? Also view the vacancies below or view all vacancies.