Back to overview
Quoting and Estimating Coordinator
Unleash your Potential by bridging Technical Expertise and Customer Success!
Pijnacker
| Fulltime
| Salaris: €3000-4000
Calling all Technical enthusiasts! Unleash your potential as a Quoting and Estimating Coordinator with a Global Industry Front-Runner in Pijnacker! Don't miss out, Apply Now!"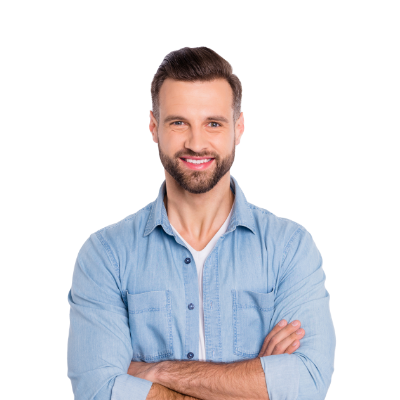 We are seeking a dynamic and customer-focused professional to join our client as a Quoting and Estimating Coordinator at their Pijnacker office.
OUR CLIENT
Our client, a prominent Industrial Technology company, is a global leader in providing reliable industrial process heating solutions. With a focus on flow assurance, process heating, temperature maintenance, freeze protection, and environmental monitoring solutions, our client ensures mission-critical operations across industries. Upholding the values of Care, Commit, and Collaborate, they drive excellence both internally and externally.
JOB PROFILE
In this integral role, you will engage closely with customers, facilitating seamless coordination across departments to provide essential technical support to the Sales team. Your core responsibility will involve collaborating with Sales Manager(s) and/or Sales Channel Manager to develop estimations, quotations, and cost calculations.
Key Responsibilities:
Create accurate cost estimations, competitive proposals, and modifications based on customer specifications;
Conduct technical clarifications and diligently follow up on proposals for both sales channels and direct customers;
Input and maintain estimation, quotation, and project data using our ERP Dynamics AX 2012 system and Dynamics;
Address technical inquiries from customers, working collaboratively to devise innovative solutions;
Provide essential technical back-office assistance to our external sales teams;
Foster intensive communication and collaboration with area sales offices;
Extend technical support during customer meetings, ensuring alignment with outside sales staff and management;
Maintain meticulous records and documentation of all data;
Develop proficiency in comprehending heat tracing designs.
QUALIFICATIONS for SUCCESS
Profound analytical, mathematical, and technical-commercial acumen;
Methodical and well-organized approach to planning and execution;
Exceptional written and verbal communication skills in Dutch and English, with effective negotiation abilities;
Capability to prioritize tasks and uphold accuracy in fast-paced scenarios;
Experience in, and familiarity with, technical subjects;
Proficiency in MS Office tools and ERP systems;
Ideally, a technical background in electrical, mechanical, or process engineering.
WHAT WE OFFER
Our client is committed to nurturing their employees' professional growth and aspirations;
They provide an attractive package including a competitive salary between € 3.000 – € 4.000 gross per month which is based on a combination of factors including your age, years of professional experience, and educational qualifications. Our client believes in recognizing and rewarding the unique skills and expertise that each individual brings to the team;
Other benefits such as an annual bonus potential of up to 9%. Further, you'll enjoy a commute reimbursement of 21ct/km, a comprehensive pension scheme, and a generous allowance of 31 vacation days per year to ensure a healthy work-life balance.
Application form
Enter your details below or apply with your LinkedIn URL.
View other vacancies
Not quite what you were looking for? Also view the vacancies below or view all vacancies.